How to Make a Good First Impression
Look at the picture.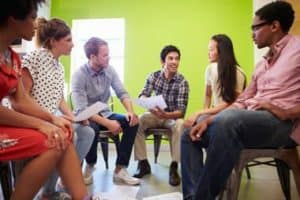 Read the questions.
Think about the topic.
Pre-Listening Questions
What does "first impression" mean?
Why do you think this is important?
How can a "first impression" affect your relationships with others?
Watch the Video What are the speaker's five tips for making a good impression?