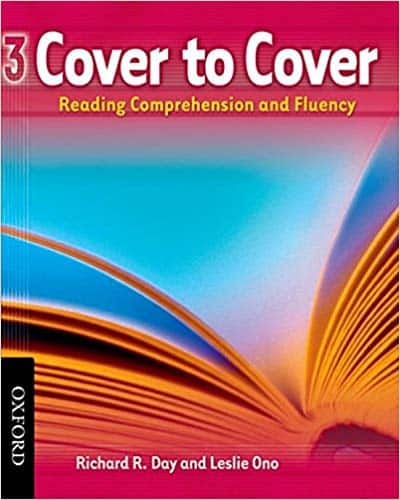 Cover to Cover is a three-level series that combines reading comprehension and vocabulary skills with extensive reading. The reading passages, from magazines, newspapers, and classics provide a practical way to combine intensive and extensive reading seamlessly.
Book Description
Richard R. Day is professor of English as a Second Language and Second Language Acquisition at the University of Hawaii. He is Chair and Co-Founder of the Extensive Reading Foundation. Junko Yamanaka is Chief Instructor and Teacher Trainer at Trident College of Languages in Nagoya and is
Vice-Chair of the Extensive Reading Foundation.
Product details
Series: Cover to Cover (Book 3)
Paperback: 195 pages
Publisher: Oxford University Press; 1st Edition edition (October 11, 2007)
Language: English
ISBN-10: 019475815X
ISBN-13: 978-0194758154
Product Dimensions: 9.9 x 0.5 x 7.8 inches