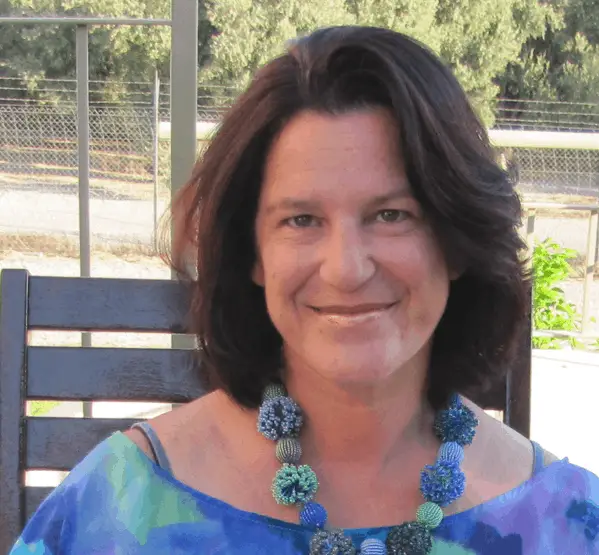 Ilana S.
EXPERIENCED ENGLISH TEACHER WITH ENDLESS PATIENCE, CREATIVITY AND A PASSION FOR TEACHING
Dedicated to helping you gain confidence in communicating in English 
Qualified English teacher and native speaker of English
Over 10 years' experience teaching students of all ages
Skilled at identifying my students' weaknesses and finding a way to overcome them
Excellent at personalizing the lessons and finding subjects that interest the student
Extremely patient and willing to explain and repeat as necessary for your understanding
Howzit! I'm Ilana and I'm originally from sunny South Africa, which is why I always have a smile on my face! I now live in Israel, where I qualified as an English teacher at Seminar Hakibbutzim after graduating from Tel Aviv University. English is my passion and my aim is to help you discover that you want to know English and not just that you need to know it. Before I started teaching I worked at a leading publishing company for English language teaching materials. There, I wrote educational materials for young ESL and EFL learners and continue to do so today as a freelance writer. I've been teaching English for over 10 years, and I started teaching online almost 3 years ago. My students are both adults and children of all ages. Patience and creativity are my strengths, and I will explain why the Present Simple is anything but simple in the simplest way possible, and as many times as it takes for you to understand. I try to personalize my lessons as much as possible by connecting the content of the lesson to your world. This makes it eaiser for you to remember what you learn. I believe that English is the key to the door leading to opportunity, and I would love to share my knowledge with you and help you unlock that door.
I am looking for students of all ages who realize the importance of learning English in today's world and need someone to guide them, listen to them and correct their mistakes in an encouraging way. If you hated English when you were in school, had the worst English teacher, or you simply think you're not good at learning languages, I will do whatever I can to help you overcome your fear and increase your confidence in communicating in English.
I am available to tutor 18 hours each week