Make a Healthy Raspberry Smoothie
1. Before You Watch the Video
Look at the title above
What do you know about this topic already?
Have you ever tasted a raspberry smoothie?
2. Check Your Vocabulary
How many of these words do you know?
Click on words for pronunciation and definitions: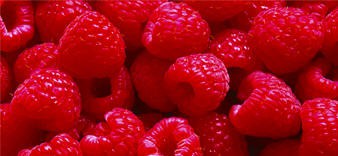 *Not a common word.
A smoothie (alternatively spelled Smoothi, smoothee or smoothy, the name comes from the smooth property of the emulsion) is a blended and sometimes sweetened beverage made from fresh fruit (fruit smoothie), vegetables and in special cases can contain chocolate or peanut butter. In addition to fruit, many smoothies include crushed ice, frozen fruit, honey or contain syrup and ice ingredients. They have a milkshake-like consistency that is thicker than slush drinks. They can also contain milk, yogurt or ice cream. Smoothies are often marketed to health-conscious people, and some restaurants offer add-ins such as soy milk, whey powder, green tea, herbal supplements, or nutritional supplement mixes.
3. Watch the Video
4. Answer the Questions:
A. How many ingredients do need to make this?
B. What are they? Make a list.
C. What other things do you need?
D. What are flax seeds good for?
Hands and fingernails
Hair and fingernails
Head and skin
Heads and tails?
Hammer and nails?
5. Grammar Points:
The riper the bananas are, the sweeter thry will be
(The riper, the sweeter.)
6. Talk (with a partner) or write about it.:
What is your favorite food?
Why do you like it
Tell how to make your favorite disk
---

Rosetta Stone – English

Speak English as a Second Language

Learning English – Lesson One

English Greetings & Phrases

English Pronunciation

English – Introductions