World's Largest Pancake Breakfast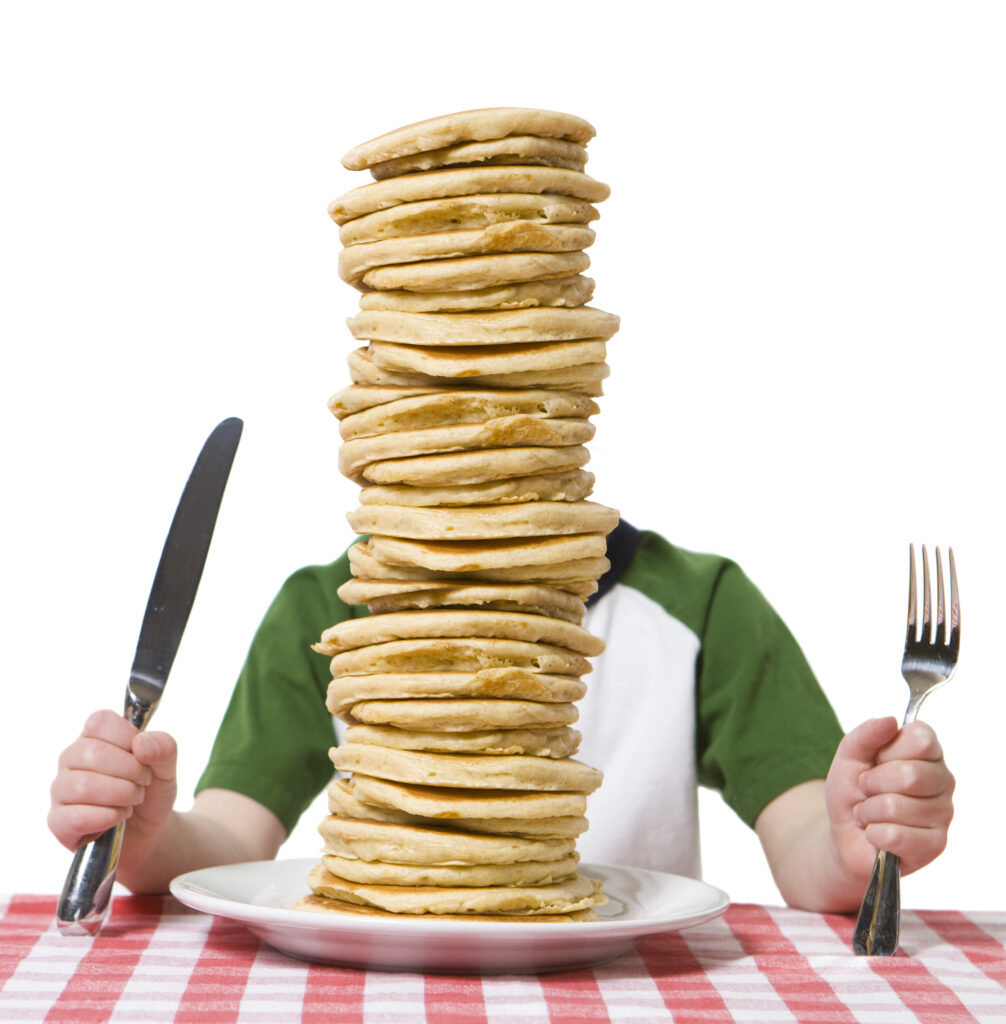 Little boy hidden behind a giant plate of pancakes, with a knife and fork visible on a table cloth.
I. Vocabulary words from this article:
crispy
flour
maple
melt
pancake
revive
spicy
stack
stuffed
syrup
II. Pre-Reading Questions
What kind of food do you eat for breakfast?
How many ways do you know to serve pancakes?
IV. Post-Reading Questions
1. Only people in America eat pancakes.
2. In China, pancakes come in the form of a lacy crepe.
3. In India, pancakes come stuffed with spicy potatoes and yogurt.
4. In Russia, pancakes are called Gujarati.
5. Why was the World's Largest Pancake Breakfast revived in 1986?
Click for Answers.