Topic: Colors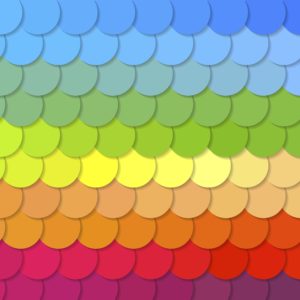 Abstract colorful vector art backdropColors
(Click on words to hear pronunciation.)
How many colors do you know in English?
What is your favorite color?
Why do you like this particular color?
What color of clothing do you usually wear?
Do you think colors can affect your mood?
Talk
1. Ask your partner about his/her favorite color.
2. Choose a color and list all the things you can that are of that color.
3. Describe your partner's/classmates' clothing. Use as many colors as you know.