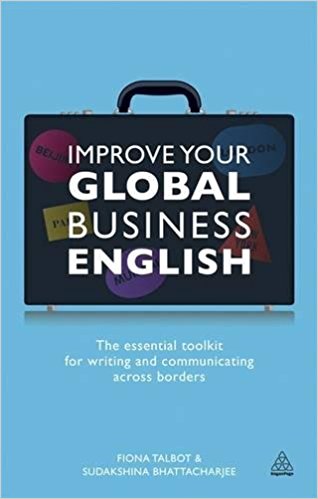 Whether you speak English as a first, second or even third language, intercultural business communications means that getting it right has never been more important for you and your organization. English can never be standardized in the global and digital market place; instead we can learn how to customize business English according to our own values and culture and learn how to communicate successfully across borders. Improve Your Global Business English provides practical self-study with quizzes, activities and worksheets, helping you to fine-tune your written communication. By defining your readers, understanding the conventions of different media, understanding cultures and mastering the basics, you can enhance your reputation as a truly global, modern player in today's market place.
Editorial Reviews
About the Author
Fiona Talbot runs TQI Word Power Skills, a Business Writing Skills consulting company, and she runs workshops and delivers individual coaching at all levels in all sizes of business. She co-founded a communication consulting company that helped multi-nationals improve their use of English as an international business language. She has written for major publications, including Personnel Today, British Airways' business magazine, and The Sunday Times. She is the author of the Better English series, one of which has been recommended by the FAA, published by Kogan Page.
She has a YouTube channel showing short clips to emphasize the problems often faced in using English in business.
Sudakshina Bhattacharjee has worked as a lecturer of journalism at The London College and a lecturer of psychology at Kingston College of Further Education.
Product Details
Paperback: 250 Pages
Publisher: Kogan Page (December 28, 2012)
Language: English
ISBN-10: 0749466138
ISBN-13: 978-0749466138
Product Dimensions: 5.5 x 0.6 x 8.5 inches