Talking about Sports
This video explains how to talk about different types of sports and fun activities in English. It is made especially for learners of English as a Second Language and explains the grammar that goes along with talking about recreational activities. For teachers as well as students.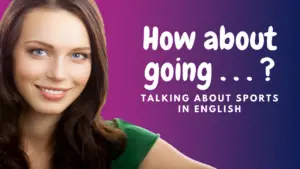 For more explanation on this topic, see:
https://eslgold.com/lesson-sports-and-activities/
Topic:  Sports and Activities
Language Focus:  Conversation, Vocabulary
Level:  Beginning
This video English lesson includes:
Vocabulary
Expressions and Idioms
Speaking practice
Check out this great English lesson!
Related Lessons and Topics:
Vocabulary
Speaking