The Power of Connective Listening
Look at the picture.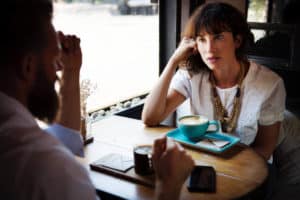 Read the questions.
Think about the topic.
Pre-Reading 
What makes a good listener?
What types of things do people do when they are really listening to you?
What are the characteristics of poor listening skills?
How does it make you feel if someone pretends to listen but is not really paying attention?
Are you a good listener?  What would you like to improve in this area?