Around the City
Look at the picture.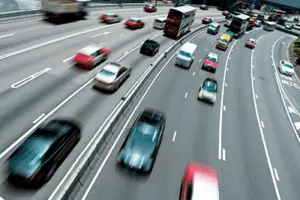 Read the questions.
Think about the topic.
Warm Up
Do you live in a small town or a large city?
Would you like to live in a different place?
How are things different in a larger or smaller location?
What are some things you see every day in your home area?
Describe places you go every day in your neighborhood.
Vocabulary and Pronunciation
Look at the pictures:
Say the words out loud to your tutor.  He or She will listen and correct your pronunciation.