Special Modal Usage:  Can, Could, Will, Would
The lesson focuses on using the modal verbs can, could, will and would correctly.  These words have similar meanings but can also differ in terms of formality and usage. The lesson will help students understand the nuances among these words.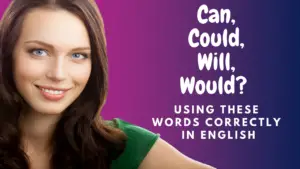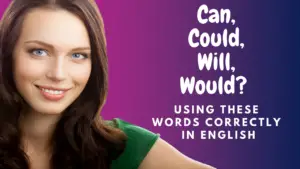 See Youtube video here.
Topic:  Special Modal Usage
Language Focus:  Grammar, Vocabulary, Speaking
Level:  Beginning
This video English lesson includes:
Grammar
Vocabulary
Phrases and Expressions
Conversation practice
Check out this great English lesson!
Related Lessons and Topics:
Grammar
Vocabulary
Speaking