How to Make a Good First Impression
Look at the picture.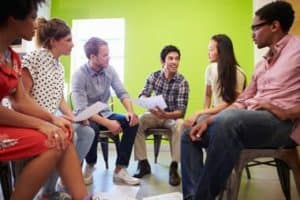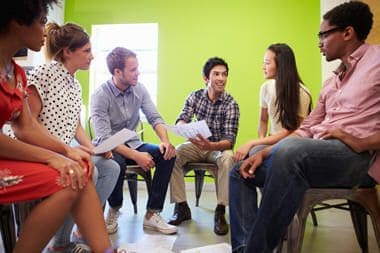 Read the questions.
Think about the topic.
Pre-Listening Questions
What does "first impression" mean? 
Why do you think this is important?
How can a "first impression" affect your relationships with others?
Watch the Video
What are the speaker's five tips for making a good impression?
How much time do you have to leave a good impression?
5 minutes
3 minutes
3 seconds
5 seconds
 What type of handshake should you give?
cold and firm
cool and firm
warm and fast
warm and hard
What are some barriers that people sometimes use (more than one may apply)?
Folding arms
Nice, open gestures
Emphatic gestures
Gestures above shoulder-height
Crossing your legs
Remember to ______________! 
Speaking Exercise
Summarize: Tell your partner as much as you can remember from this video.
What are some details you learned from this video?
Do you agree with the speaker's suggestions?
What else would you add?
More Speaking Practice
Practice meeting your partner for the first time.
Have your partner evaluate your posture, handshake, gestures, etc.
Talk with your tutor about this topic.
Use the expressions and vocabulary you learned.
Use the related resources below to learn more.
Practice
Read the vocabulary words out loud to your tutor.  He or she will listen and correct your pronunciation. 
posture
realign
scan
scowl
vital
mirror
gesture(s)
outfit
barriers
slightly
rapport
bond
approachable
automatically