No-Vacation Nation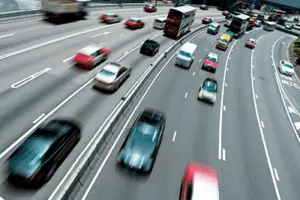 Excerpt:
Let's be blunt: If you like to take lots of vacation, the United States is not the place to work.
Besides a handful of national holidays, the typical American worker bee gets two or three precious weeks off out of a whole year to relax and see the world — much less than what people in many other countries receive.
And even that amount of vacation often comes with strings attached. Some U.S. companies don't like employees taking off more than one week at a time. Others expect them to be on call or check their e-mail even when they're lounging on the beach or taking a hike in the mountains.
Click here to read full article.
Talking points
To read one person's opinion, or share your own, click here.
Here are some questions you may wish to discuss with your partner or classmates:
How much vacation do you have each year from school or work?
Do you think it is a fair amount? Is it too much or too little?
What do you usually do with your vacation time?
Do you agree that American workers should have as much vacation time as Europeans?
Should the government mandate vacation time?
What would happen to the economy if people took more time off from work?
What would you do if your boss asked you to take more (or less) vacation time?
Vocabulary from this article:
The following words and expressions appear in this article. See The Free Dictionary for definitions.
blunt
handful
precious
(the) norm
cringe
(be) spoiled
lounge(-ing)
robot(s)
mandate(d)
consult(ing)
obligate(d)
retain
layoff(s)
leisure
maximize
document(ing)
device(s)
getaway
cruise
appetite
pace
workplace
tease(s)
traction
anti-capitalist
Expressions
worker bee
(with) strings attached
human resources
federal law
annual leave
take off
running joke
pull (something) off
a difficult story
to death
It's about . . .