Using Verbs Like "Suggest" and "Recommend"
This video helps English teachers and students with the usage of words like suggest and recommend. It teaches the grammar associated with these English verbs and others like them. The video helps with gerunds, infinitives, noun clauses and prepositions. It explains how to use these types of verbs in the proper sentence structure.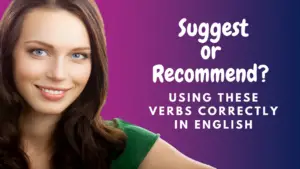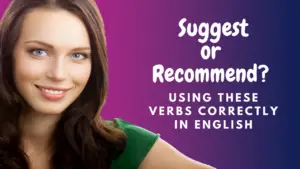 Topic:  Special Words:  Suggest and Recommend
Language Focus:  Grammar, Vocabulary, Speaking
Level:  Advanced
This video English lesson includes:
Grammar
Vocabulary
Phrases and Expressions
Conversation practice
Check out this great English lesson!
Related Lessons and Topics:
Grammar
Vocabulary
Speaking