Worksheets and More: IN ON AT
Prepositions:  In, On, and At
These prepositions can be quite difficult to learn in English.  In your language, there may only be one word for these, but in English, there are three.  That can make it a bit confusing. The video, as well as the materials and activities below can help you learn to use these words correctly.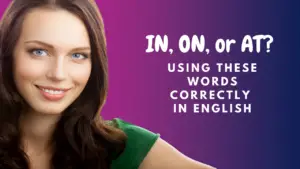 See the resources we have organized for you:
Explanations and Examples
See more information here.
Links for teachers and students
Worksheets for Practice

Related links:
Back to Grammar Index Page