Basic Modals
This video helps English as a Second Language learners and teachers learn about basic modals in English. It is a general overview of these auxiliary verb forms. It will help students and teachers understand how to use these words correctly.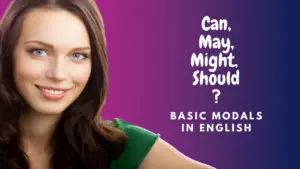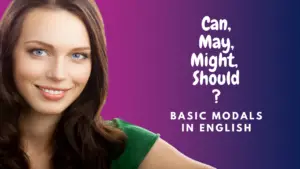 Topic:  Basic Modals
Language Focus:  Grammar, Vocabulary, Speaking
Level:  Beginning
This video English lesson includes:
Grammar
Vocabulary
Phrases and Expressions
Conversation practice
Check out this great English lesson!
Related Lessons and Topics:
Grammar
Vocabulary
Speaking